Foundation Repairs
Vickars Developments utilizes a wide variety of underpinning methods based on site specific problem ground conditions.
Traditional Underpinning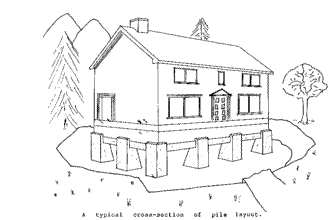 A traditional approach would be to hand excavate down to bearing ground. Then a steel reinforced concrete column would be poured up to the level of the house footing. The is technique is economical in shallow excavations.
CHANCE® HELICAL PIER®
Foundations and Repair Solutions for Homeowners.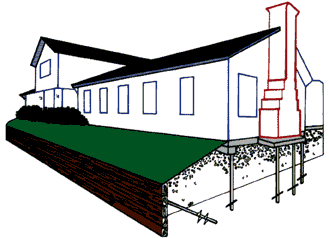 For more challenging ground conditions or depths, a CHANCE® HELICAL PIERS® Foundation System is installed using hydraulic equipment. This offers a cost effective repair to homes when the depth to bearing ground is greater than 4 feet.